R Ranch in the Mountains: Sleeping in the Heart of the Chattahoochee
When it comes to vacations in the mountains, there are so many options for sleep. There is the option of the newly beloved Yurt, traditional camping under the stars, tents, resorts, or cabins… The options are endless and are difficult to choose from, but they are always beautiful. If you're looking for a place that has a little bit of everything for your trips to the North Georgia Mountains, check out R Ranch in the Mountains. Let's break down this amazing value and experience.
A Unique Escape: R Ranch in the Mountains of the Chattahoochee National Forest
R Ranch in the Mountains is surrounded by the Chattahoochee National Forest in the beautiful North Georgia Mountains. It is spread out amongst 830 acres of land just a ten minute drive from the popular town called Dahlonega. If you find yourself craving the mountains, consider becoming an owner at this spot.
My cousins Natasha and Jon own a cabin rental at R Ranch and I was lucky enough to tag along with them back in 2016. Our party was made up of 4 adults and 8 kids… so party is not an understatement! I can truly say that there are amenities for the whole family. We had a great time at the pool and clubhouse and enjoyed soaking up the sun and mountain air while still being able to relax and stay cool.
R Ranch is also a working horse ranch. The horses can be seen roaming freely through the fields all day. The stables are top notch, and with the help of the staff at the ranch, the horses can be taken out for trail riding. Horseback riding isn't the best part of this part though… It's all about the view.
Smack dab in the middle of one of my favorite places on earth, R Ranch is surrounded by some truly amazing places. Helton Creek and Dicks Creek are both close by. Both of those falls are two of my favorite spots to hit when I'm traveling North Georgia. As you can see in the photos, they are both secluded and breathtaking. The rocks are slippery and the water is cold, but I wouldn't have it any other way. The Chattahoochee National Forest is home to some of the most beautiful wildlife you'll ever see. Simply open your eyes and realize - it's like a dream in the mountains.
After a long day adventuring around town, it was great to come back to a safe spot with a view that had all of our camping necessities ready and in order. I love camping in a tent, but having things set up in the cabin helps when you have a party of 12 that is bouncing off the walls! It was easy to get dinner together and let's not forget about the s'mores.
When dinner was done, we cleaned up with ease. I have to complement R Ranch for the clean campgrounds they have and the ease of access to dumpsters and recycling bins. We cannot forget to love our mother earth just because we're lounging around!
Another great thing about R Ranch in the Mountains is just that - it's in the mountains! We hiked up the hill after dinner, hit the swings and playground and watched the sunset at the top of it all. There's something special about watching a sunset in the mountains that you just can't put into words. If you're looking for that feeling, R Ranch is a great spot to feel it.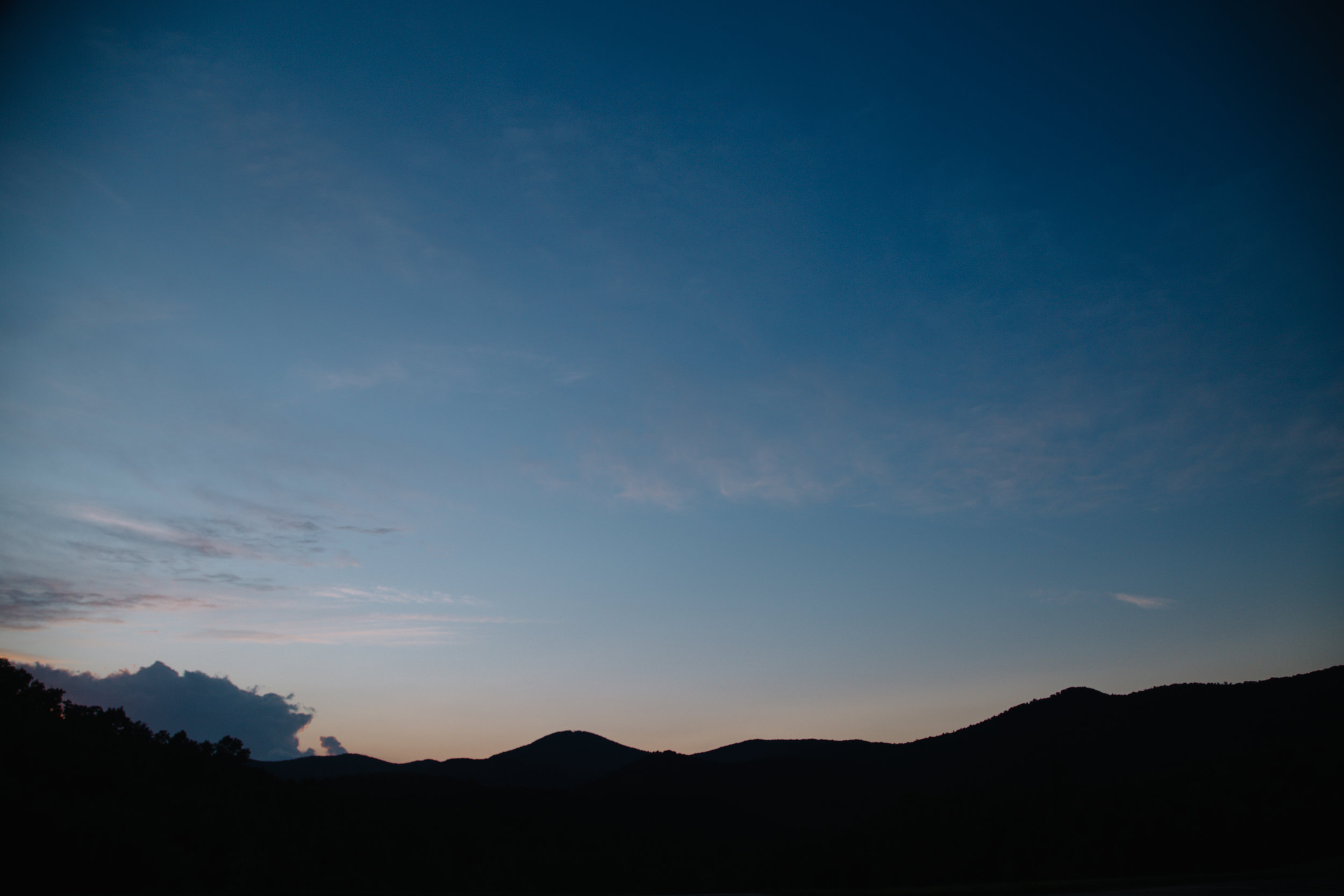 "The Mountains Are Calling
If you love hiking, fishing, horseback riding, swimming and the simple pleasures of the mountains… keep R Ranch in mind for your family. If a vacation rental ownership is something you're interested in, take a tour of this awesome spot as soon as you can. It was truly a private getaway. Filled with relaxation and the amazing views of the North Georgia mountains and the Chattahoochee National Forest, it's a trip my whole family won't forget.
The single downfall to this spot is that it's by owner only. They host weddings and events and allow members of Coast to Coast or Passport America RV clubs as well. If you can't swing a rental on your own, see if family members you travel with often can pitch in. This way, you always have a spot to escape and go to in the mountains.
Incredibly better than so many hotels, a vacation rental like this cabin at R Ranch can be a life changer. It can change the way you and your family view vacation. Put your money where your heart is - in the mountains. Have you been a condo/cabin/vacation rental owner before? What place brings back memories of your childhood with you family? Sound off in the comments! #LiveTheDetour on Instagram to share your thoughts and memories with us!